The ELEMENTAL Program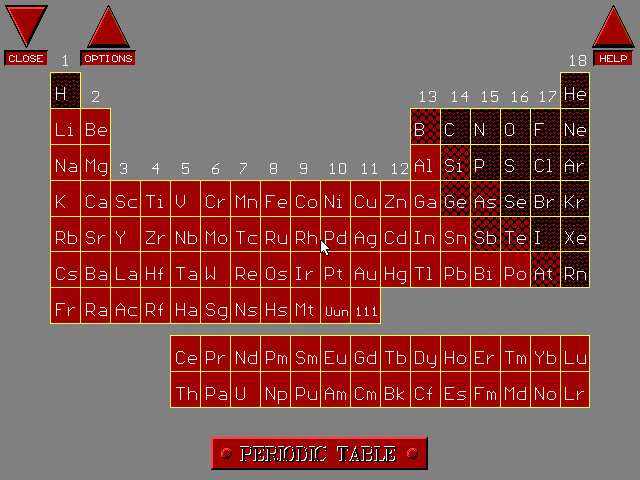 Table of Contents:

---
General Overview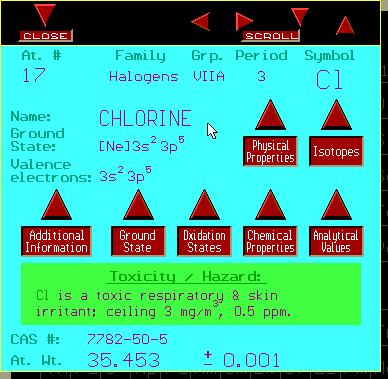 The ELEMENTAL program v2.05 is the most comprehensive periodic table program available for today's industrial chemist, laboratory researcher, and student. Continuously updated, the ELEMENTAL program currently boasts listings on 112 known elements with over forty data traits on each element.

---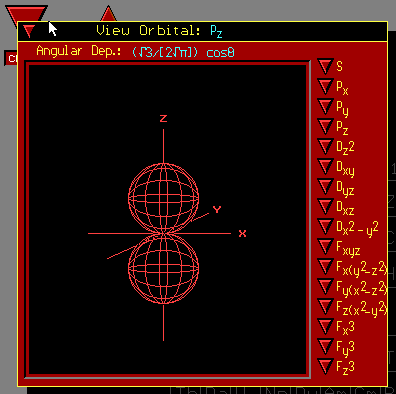 Its unprecedented 3-D wire frame images of all sixteen hydrogen-like wave functions provide an extraordinarily unique feature to the ELEMENTAL program.

---
Combining these features with the ability to view multiple elements side by side allows ELEMENTAL to stand far ahead in its class!

---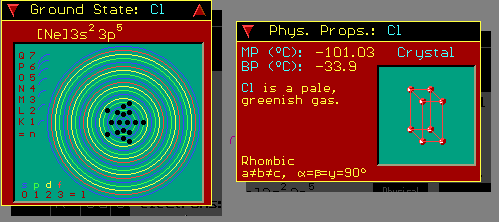 Because this is only a sample of the true power of the ELEMENTAL program, we happily invite you to download the demo.
---
Who Should Use ELEMENTAL?
ELEMENTAL is beautifully suited toward academic and industrial researchers, teachers, and students of various ages. The high level detail contained within the analytical fields makes ELEMENTAL an excellent reference and problem-solving tool, while the visual images and explicit descriptions provide a powerful learning mechanism. This program truly must be experienced to be fully appreciated!
---
Product Specifications
| | |
| --- | --- |
| • | Atomic Number and Mass |
| • | |